August 09, 2022
Where your journey will take place
In April 2016, Jacob Jan Boerma opened his restaurant The White Room in Anantara Grand Hotel Krasnapolsky Amsterdam, which was honoured with its first Michelin star in 2017! The fine dining restaurant will seat 60 guests for both lunch and dinner. The name The White Room is derived from the historical name of the room 'De Witte Zaal', the name that was given to the restaurant when it first opened in 1885. The room is listed as a monument and is considered to be the oldest restaurant of Amsterdam in original condition. History and future are connected with one another, due to the modern styling of this unique restaurant.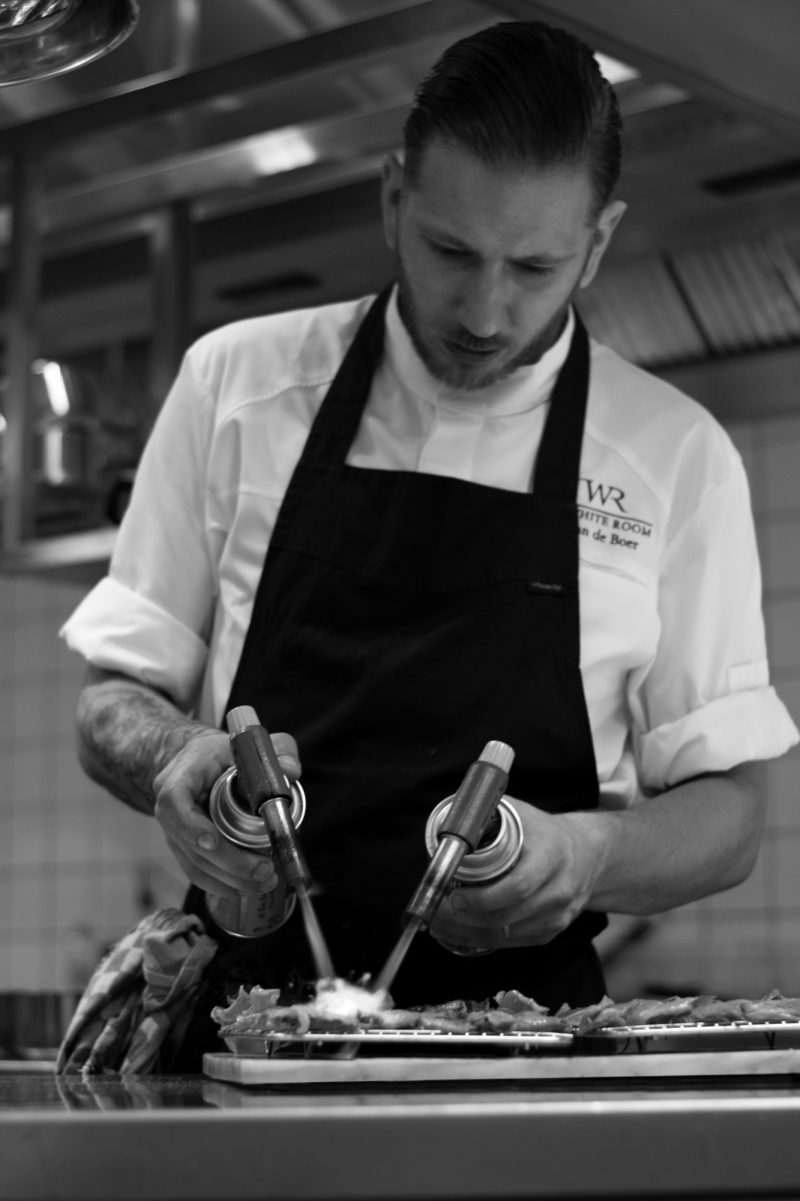 What your journey at Krasnapolsky will look like day-to-day
As the Sous Chef at The White Room you will be responsible for the following:
Maintaining culinary standards for the White Room by ensuring that the dishes are prepared and presented according the predefined quality levels
Ensuring that the quality of products is up to standard and making sure that the entire kitchen team is committed as well to this
Training and coaching of the kitchen team concerning product knowledge, menu engineering, and exceeding expectations
Assisting in creating menus, suggesting alternative menus, interacting with guests to exceed guest expectations
What we wish you will bring with you
A true passion for the kitchen and for developing great experiences to our guests
Several years of (managing) experience in the kitchen of a comparable restaurant
Strong communication skills
Creativity and a hands-on mentality
Good command of the English language to speak to guests and colleagues, Dutch is a plus
Some extras to make the journey exceptional
As part of the Minor Hotel Group, we understand that people make the difference and this is reflected in our excellent employment conditions! In addition to working in the most iconic hotel in Amsterdam with the nicest colleagues, we offer you the following benefits:
Unique in the hotel industry: an end-of-year bonus for every employee equal to a gross monthly salary.
Signing bonus of €250 gross after 3 months of employment and €500 gross after 12 months of employment
400 hotels worldwide where you can make use of the employee rate for an overnight stay & on our F&B concepts
A great discount of 50% on the F&B concepts of 16 hotels in Amsterdam
Friends & Family rate; spoil your friends with discounted rates in our hotels all over the world
Welcome @ Work after completing the probation period: to enjoy a real guest experience you can stay one night in our hotel
Challenging exchange programs to expand your NH Borders
Keep developing yourself? Do it at our own NH University!
Management programs to support your way to the top
Colleagues in 40 countries worldwide, a great way to expand your network!
Are you working on a public holiday? Thank you! You will get a free day in return
We care about your health and therefore offer discount on a collective health insurance, a bike plan and discount on various gyms in your city
Priority on all vacancies within the Minor Hotel Group
Apply
Still excited and ready to start your journey at Anantara Grand Hotel Krasnapolsky Amsterdam? Do not wait any longer and send your CV and motivation letter to Tessa Karthaus via t.karthaus@anantara-hotels.com